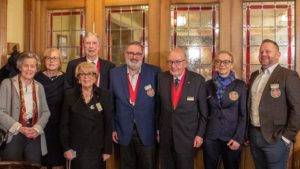 Allgemein
On 26.1.2023 the BCI in Klön invited to a New Year's reception in the Wappensaal of the Brauhaus FRÜH. Our notable president Pia Kollmar and our notable friend Larsen Lüngen welcomed some notable members from the region NRW & Rheinland Pfalz as well as some guests around the topic beer and BCI.
read more »
THE IDEA OF THE BIERCONVENT
INTERNATIONAL E.V.
You want to get involved with the BCI or have interesting content for our platform? We look forward to hearing from you and will contact you immediately.